Timechild is massive and organic prog heavy rock from Copenhagen, Denmark. The band's soundscape consists of powerful and soaring lead vocals, characteristic twin guitars and atmospheric vocal harmonies, all combined into their own unique Scandinavian expression.
Their first single " The Bite of Frost " released in march 2021 created a roar on the danish rock & metal scene and quickly resulted in a worldwide record deal with Mighty Music. This kicked in the door to their debut show with thrash metal pioneers Artillery and since then both headline tours, support shows for bands like Jesper Binzer (DAD) and Thundermother and festivals like Nordic Noise, Aalborg Metal Fest and Copenhell Metal Cruise with bands like Baest, Cabal, Mercenary and Møl.
The title of the album "And Yet It Moves" is, according to legend, the last words that physicist and philosopher Galileo Galilei said after the Vatican forced him to recant his scientific belief, that the Earth moves around the sun and not the other way around. Precisely this human search for the purpose of our own existence and struggle to elevate ourselves above the laws of nature, is a recurring theme in the album's textual universe.
The record is produced, mixed and mastered by Søren Andersen (Glenn Hughes, Jesper Binzer, Thundermother, Marco Mendoza, Artillery). With his vast experience in the genre, both as a producer and musician, Søren was a natural choice when the band's songs were to be immortalized. The result is nine songs that broadly show the band's dynamic range. From quiet, dark and melodic passages, over marching twin guitars to heavy and energetic heavy rock.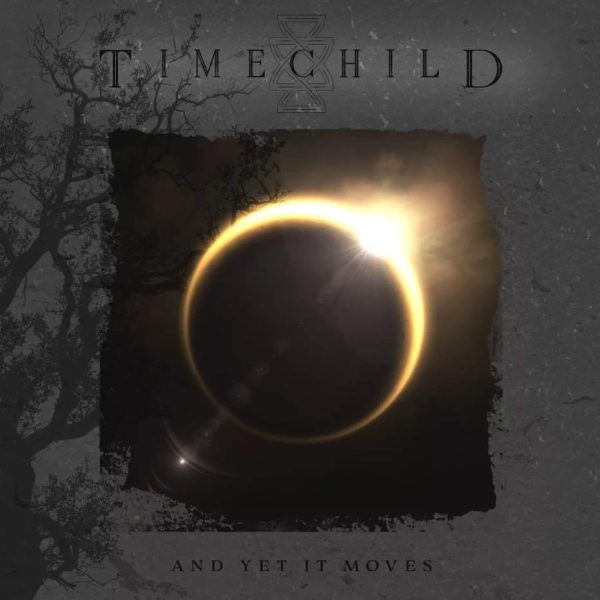 "Timechild is Danish heavy rock's great new hope"
"Their Debut sounds so sovereign, so sublime, so round, as if the musicians had already tried the material on two world tours."
"And Yet It Moves" skillfully taps into the essence of hard rock's greatest architects and wrings a few drops of fresh inspiration from their lofty achievements, all while demonstrating some serious songwriting chops and a whole heap of gritty charm''
"The formation consisting of experienced warriors was able to meet the high expectations."