STREAM OUR MUSIC EVERYWHERE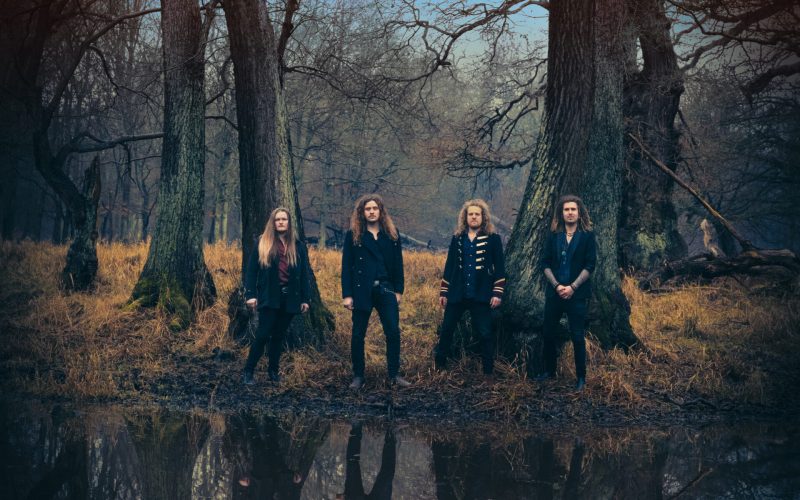 Timechild is a progressive heavy rock band that has taken the music scene by storm since its formation in 2020. Their music, dominated by powerful vocals and characteristic twin guitars, creates a unique Scandinavian expression that has received rave reviews from both Danish and international media. With their debut album "And Yet It Moves" released at the end of 2021, Timechild has been on a roll, with tours alongside Jesper Binzer, Thundermother and Artillery, and performances at some of the biggest club venues and rock and metal festivals in Denmark.
As the band gears up for their EU and UK tours in 2023, they are also releasing their highly anticipated second album, "Blossom & Plague" on September 1, 2023, through Mighty Music. With this new record, Timechild intends to demonstrate how heavy rock can continue to challenge and surprise in 2023. The album's heavy and dynamic sound, coupled with dark lyrics, takes the band's music in a more progressive direction. Drawing inspiration from several decades of music history and across various genres, Timechild defines their sound and establishes their unique musical identity.
Produced, mixed, and mastered by Soren Andersen (Glenn Hughes, Phil Campbell, Jesper Binzer), the album features eight strong and unique tracks that showcase the band's artistic vision and dynamic range. Timechild's journey of exploration and experimentation has culminated in a record that is sure to captivate fans of progressive heavy rock.
In conclusion, if you're a fan of heavy rock music, Timechild is a band you do not want to miss. With their signature Scandinavian sound and bold, innovative approach to music, the band has carved a niche for themselves in the industry. From their debut album "And Yet It Moves" to their upcoming release "Blossom & Plague," Timechild's music continues to challenge and inspire in equal measure. Experience their music and witness the magic of Timechild's artistic vision.